Integrate a Vimeo Pro video with SublimeVideo is very easy.
Upload your video(s) on the Upload a video page. Once the upload is done, simply click the big "DONE! GO TO VIDEO" button.
Note: During the upload you can already fill some information for your video.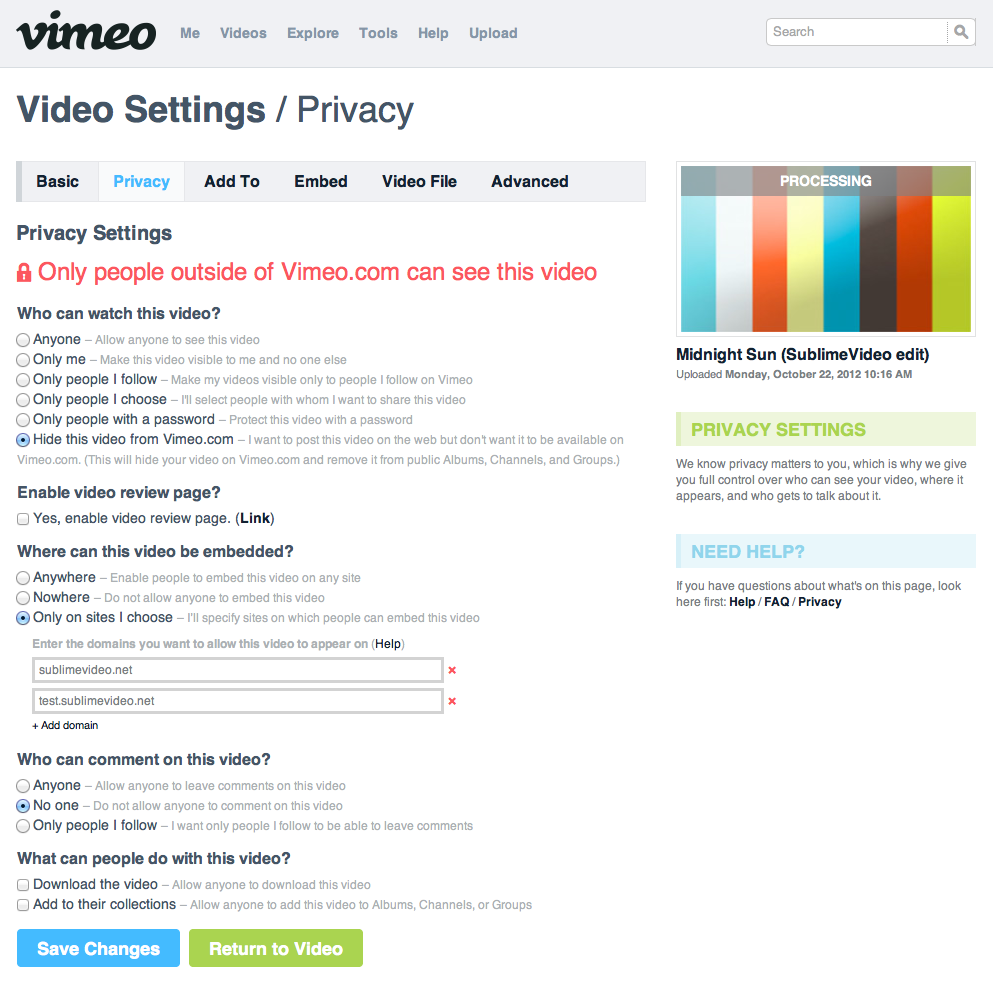 Then, click the Privacy tab. On this page you can choose to not show your video on vimeo.com and restrict the domains on which the video can be embedded.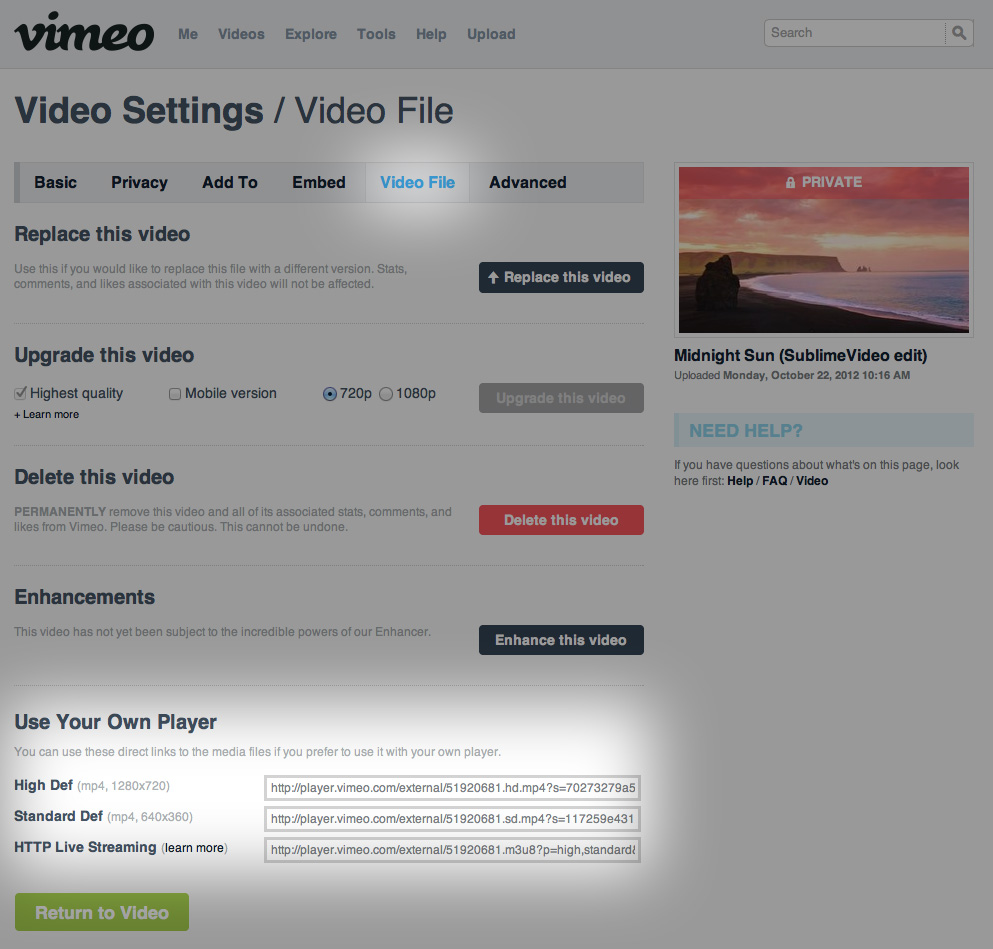 Click the Video File tab. On this page you can get the actual video files URLs. Simply copy/paste the Standard Def and High Def URLs and put them in our Video Publishing Assistant (or create one <source> element for each of the URLs if you create your <video> elements manually).